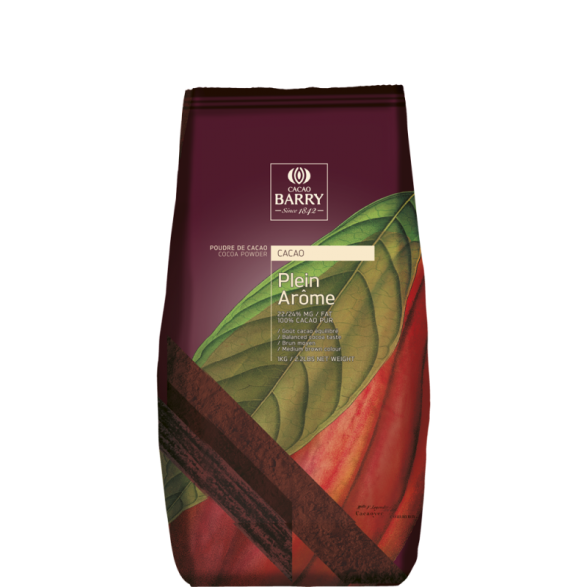  
Cocoa Powder BARRY - Plein Arome 1 kg
Cocoa powder Barry. Full aroma. 1kg
Plein Arôme is a brown Barry cocoa powder, particularly dark and scented, to flavor all your preparations, drinks and biscuits. This cocoa powder will amaze you with its intense cocoa flavor.
Composition: 100% Cocoa powder.
Use: for decoration, sauces, biscuits, hot drinks.
We advise you to keep your Barry cocoa in a sealed box in a cool place after opening.
Sachet of 1kg of cocoa powder Barry.
Customers who bought this product also bought: