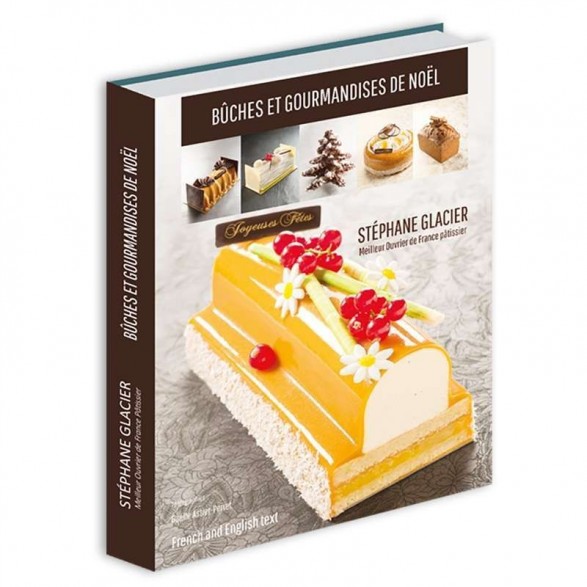  
Stéphane Glacier Christmas logs and delicacies
After the Christmas success of Bûches en Bûches, this new book Bûches et Gourmandises de Noël by Stéphane Glacier will quickly find a place in your library.
The end of year celebrations are an opportunity to innovate and offer new recipes to your customers. Stéphane Glacier offers in this book classic logs (caramel / hazelnut roll, raspberry charlotte roll), current (blackcurrant brown), ice cream (tiramisu, profiterole and mont blanc), as well as cookies and other Christmas treats (cinnamon stars, gingerbread...)
Illustrated step by step, you will also find in Yule Logs and Christmas Delicacies basic recipes: cookies, pasta, creams ...
Text in French and English. Format 20.5x26.7cm.
Customers who bought this product also bought: