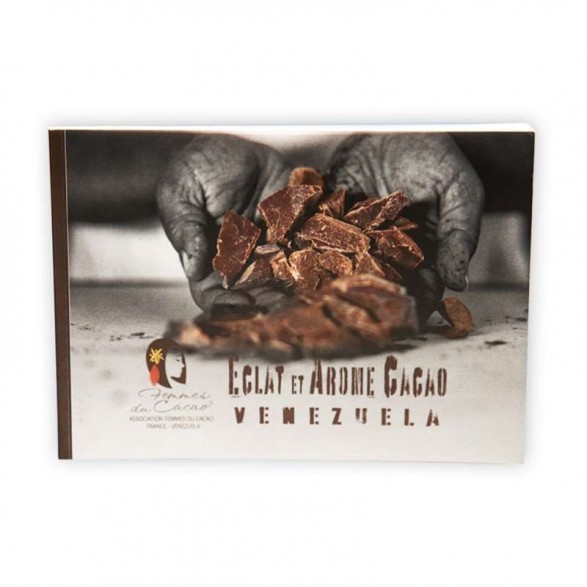  
Eclats et Arômes Cacao
Cocoa Radiance and Aroma Book
The first book of the association "Women of Cocoa" a journey to the hearts of cocoa plantation in Venezuela, a first reading part with interviews and its protagonists.
A book to help you discover the other side of little-known cocoa, the story of all these hands that make the marketing of chocolate possible, but also a full of delicacies, with more than 30 savory and sweet recipes, with the participation of guests from various backgrounds.
A book made entirely by Veruska and Grace Pochon, with the magnificent photos of Pascal Rabot. The benefits of this work allow the support of training actions related to the cocoa world in Venezuela, and the sending of equipment regularly, to planters and producers.
A bilingual French-Spanish book
150-page book.