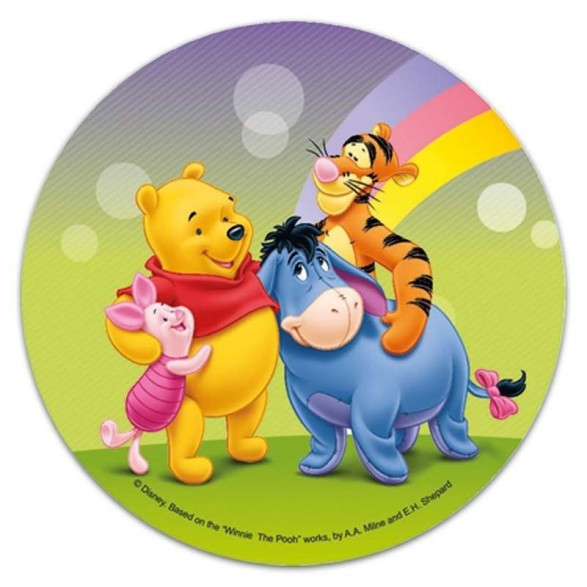  
Edible cake topper - Winnie, Tigger, Piglet and Eeyore
Wafer disc for cake. Winnie the Pooh.
Decorate your children's birthday cakes with their favorite heroes quickly and easily with the unleavened cake disc. You can cover your cake beforehand with sugar paste before placing your wafer disc.
The neutral taste of azyme does not alter the other tastes of your dessert, it melts in the mouth and cuts easily. You can also consult all our decorations for children in the "cake decorations" category in order to make the dream birthday cake.
Directions for use: Just gently wet the back of your food unleavened disc before placing it on your cake. You can also cover your matzo decor with a neutral glaze. Spread the topping with a spatula. If an air bubble appears, prick with the tip of a knife. Be careful not to touch the printed part of your unleavened disc so as not to alter the decoration. Cakes decorated with unleavened discs and covered with glaze withstand freezing and deep freezing.
Wafer disc for cake. Winnie the Pooh. 1 piece. diam 20cm.
Customers who bought this product also bought: