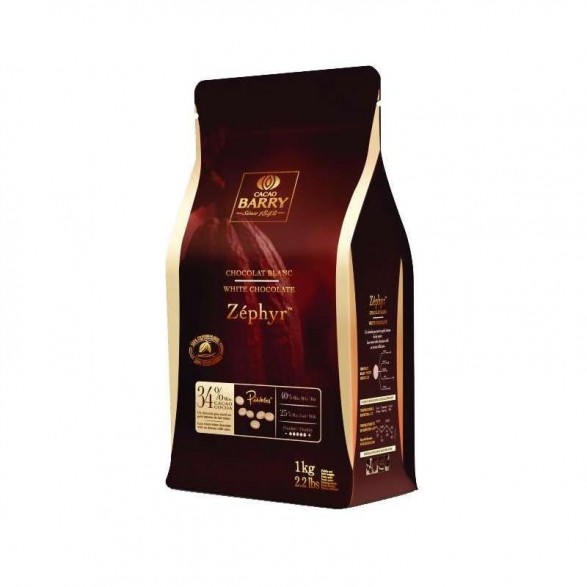  
White Chocolate - Zephyr - 1 kg
White couverture chocolate. Zephyr. 1kg
Barry Zéphyr coverture chocolate is a must. This white chocolate is particularly soft and not very sweet, with a powerful milky taste. It will sublimate your pastries and mousses. Zéphyr Barry chocolate is a white chocolate with 34% cocoa, made from West African cocoa beans mainly of the Forastero variety.
Easy to use, these chocolate Barry pistoles of about 2g allow easy dosing for all your chocolate recipes. The packaging of Barry cocoas is specially designed to ensure a good preservation of your chocolate after opening.
Composition: sugar, cocoa butter, whole milk powder, skimmed milk powder, emulsifier: soy lecithin. May contain milk.
This Barry Zéphyr white couverture chocolate goes perfectly with curry, fleur de sel, basil, anise, saffron, mint, coconut, mango, passion fruit, red berries, grapefruit caramel, champagne, rose ...
Use: Ideal for pastry, ganaches, mousse or ice cream.
1kg bag of white chocolate Barry Zephyr pistoles.
Customers who bought this product also bought: