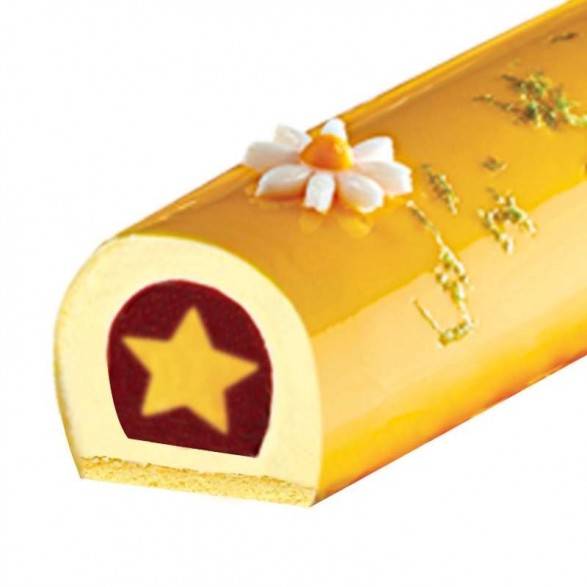  
Star Silicone Insert Mold
Bring a unique touch to your desserts with the Star Silicone Insert Mold. Indispensable for playing on flavors and textures, while decorating your cakes and logs in an original way.
This silicone mold allows you to make an original star-shaped insert for your cakes or Christmas logs. When cutting your dessert, you can surprise your guests with this decoration hidden in your cake!
You can make frozen, fruity, chocolatey inserts ... This flexible silicone insert mold makes it easier to unmold it.
Easy to use, make your insert in your insert mold. Apart, pour your dessert in your log tray or cake mold and place your insert halfway up. To create a surprise, have the tips to hide the insert of your log or cake.
Customers who bought this product also bought: