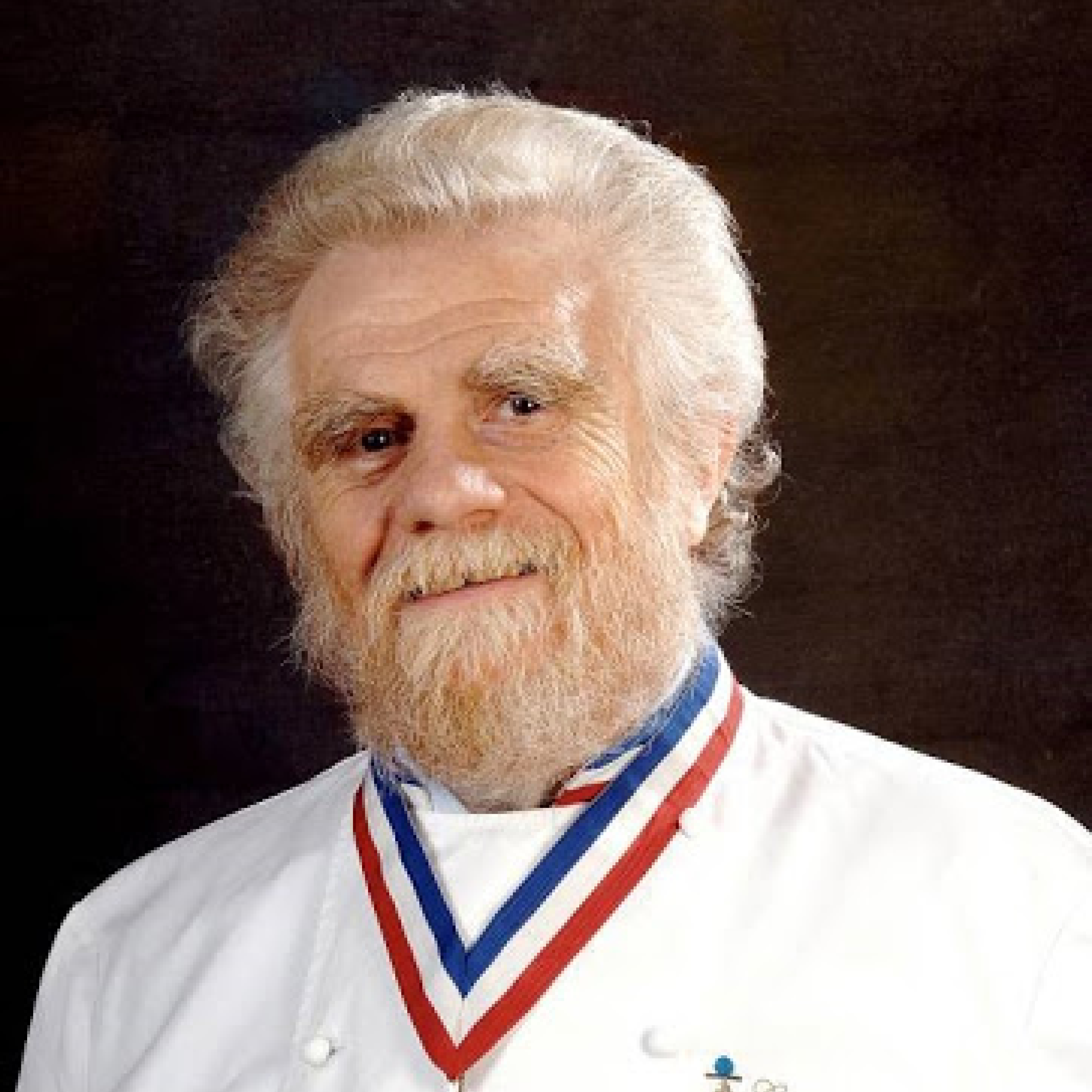 Gabriel Paillasson - Meilleur Ouvrier de France Pâtissier - Glacier 1969
A long-time friend with M. Alain Lambert, Gabriel Paillasson has a know-how that has won many awards and many representative functions: an unusual chronology ... Since 1970, more than 300 national and international awards, including 60 gold medals and 13 major price.
Davide Malizia - Meilleur Tireur de Sucre Artistique au Monde 2020
Of Sicilian origin, Davide Malizia was born in Rome (Italy). His strong passion for the culinary arts led him to attend the Casa Artusi hotel school, where he graduated with honors.
During his career, he developed more and more passion for the art of sugar and pastry which he decided to pursue at the highest level. His training begins with the most prestigious schools such as CAST Alimenti, Etoile, Atelier du sucre in France and the Chocovic school in Spain.
After a multitude of competitions and prizes to his credit since 2006, Davide Malizia won the title of world champion of artistic sugar in Rimini in 2013. He was also winner of 5 world pastry titles in different categories as a coach of team!
Since 2014 he is the director of Aromacademy in Rome, the most prestigious academy of the capital, of pastry and artistic sugar.
In 2020, he acquired the title of Best Artistic Sugar Shooter in the world by Mr. Alain Lambert, Mr. Gabriel Paillasson and Mr. Pascal Molines.
www.aromacademy.eu / info@aromacademy.eu
(+39) 06 64803992 / (+39) 329 7916328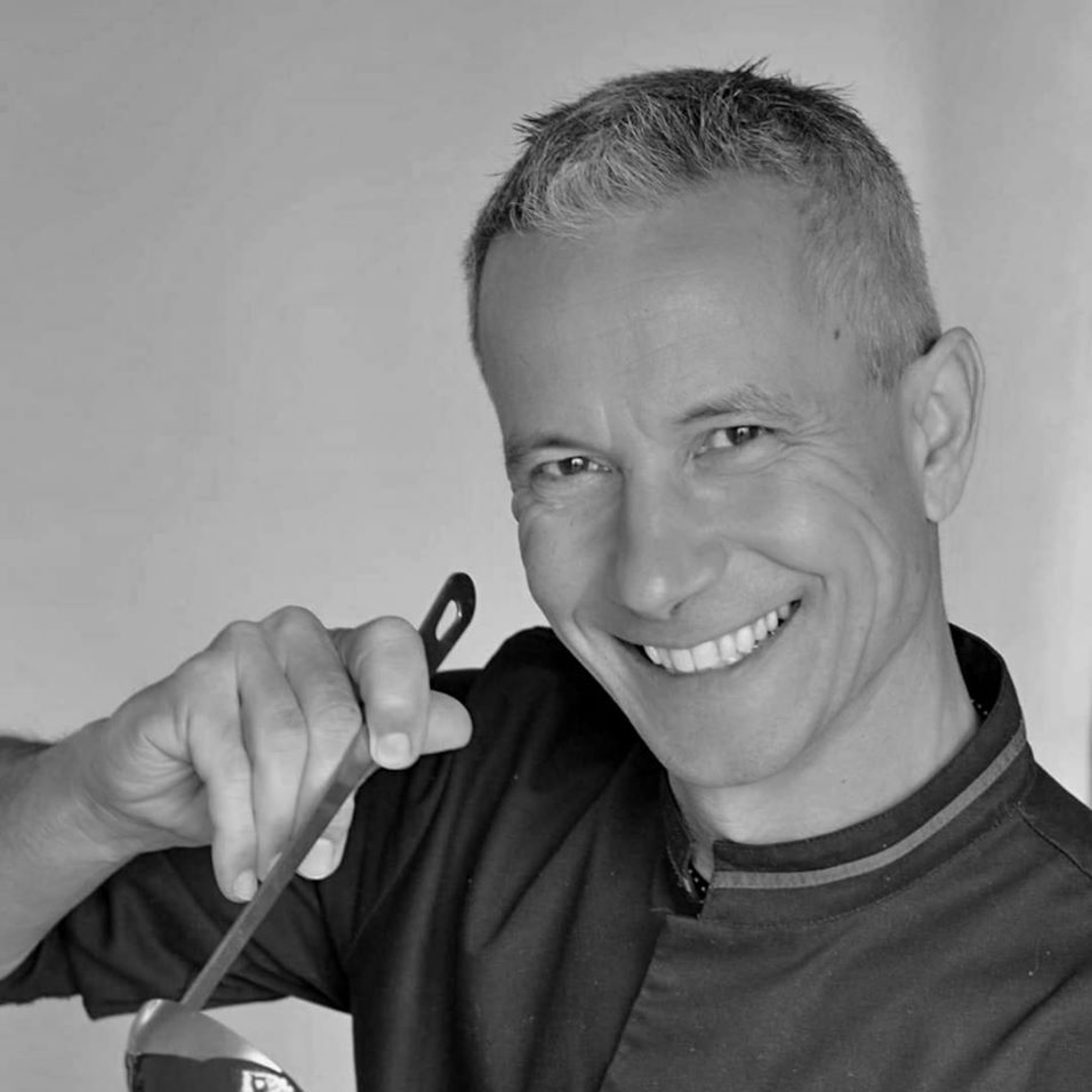 Jean-Pascal Sérignat - Maître Chocolatier
Jean-Pascal is a master chocolatier from Annecy.
Beginning his career at Pignol in Lyon, followed by an experience at the Morand chocolate factory in La Clusaz. As well as a 30-year career in Switzerland as a master chocolatier in renowned houses such as Zogg and Du Rhône Chocolatier. But wishing to create his own structure, it was in December 2018 that « PASSION CHOC' » was born.
The main idea: consulting (business advice) in artisanal chocolate making, as a freelance with several chocolate companies.
As well as the organization of corporate events such as shows, workshops, private evenings at home in chocolate confectionery, children's workshop around chocolate, wine / chocolate tasting) ...
Passion Choc' - 61 Rue de la grenette, 74370 Epagny Metz-Tessy (France)
jeanpascalserignat@orange.fr / Tél. (+33) 06 77 87 02 41
Facebook : Passion Choc'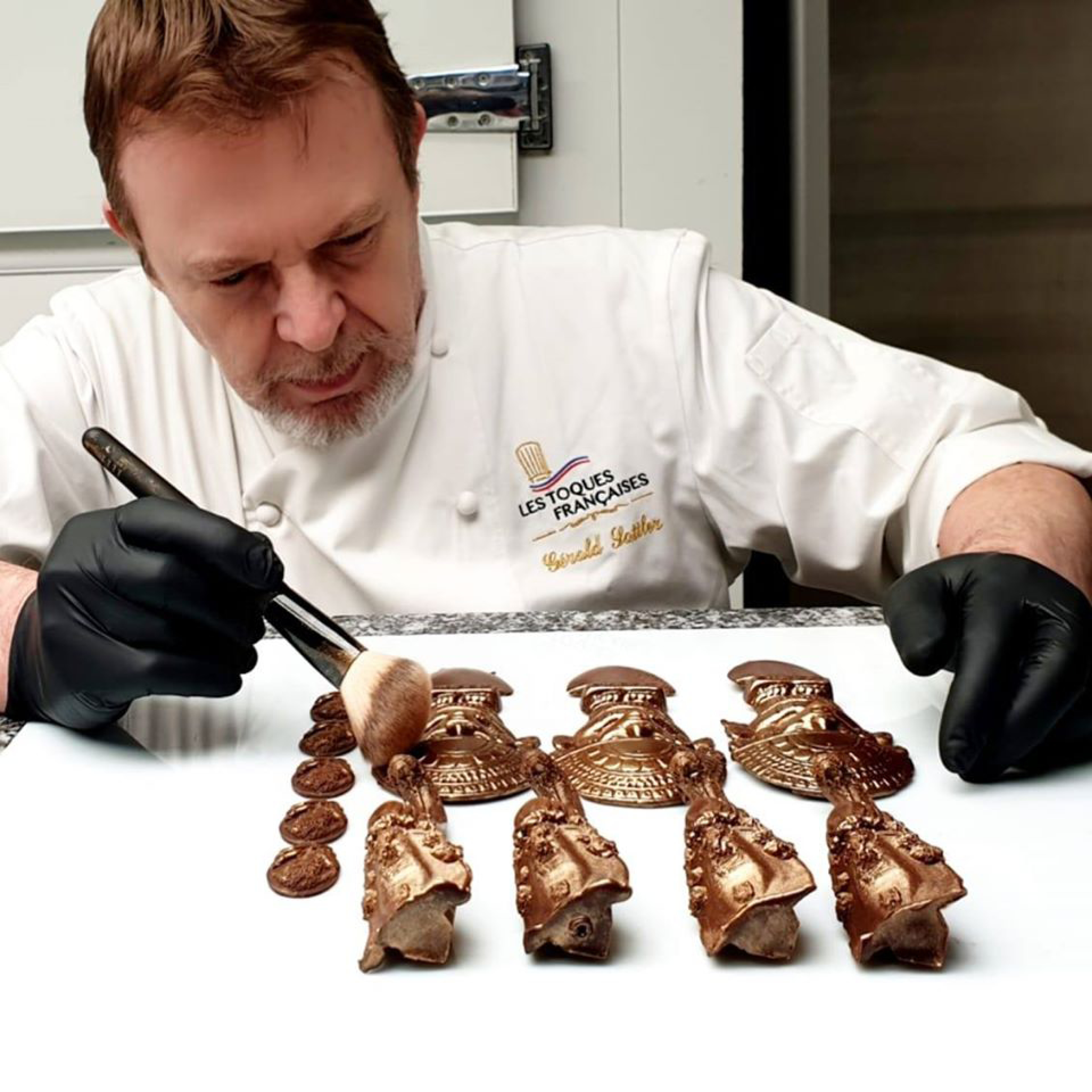 Gerald Sattler - Chef Pâtissier - Chocolatier
Sculptor of happiness and flavor enhancer, Gérald Sattler is a passionate pastry chef and chocolate maker.
Out of the need to create and work with materials such as chocolate, Gérald Sattler was accompanied by a Master of artistic apprenticeship who had completed 7 years of Fine Arts, thus transmitting to him the passion for all artistic professions.
It is thanks to this relentless motivation that we find in his shop, creations as beautiful as they are delicious. Through his inventions we can find his different sources of inspiration such as nature, the sky or the universe ...
Thanks to his passion and curiosity for the profession as well as his many encounters with passionate people, Gérald Sattler was able to develop surprising taste mixes combining chocolate, truffles, insects and even olive oil.
Le Diamant noir - 33 Bis avenue de Toulouse, 31320 Castanet-Tolosan (France)
diamant.noir@sattler-gerald.com / Tél. (+33) 05 61 81 27 16
Facebook : Gérald Sattler Art-éCréations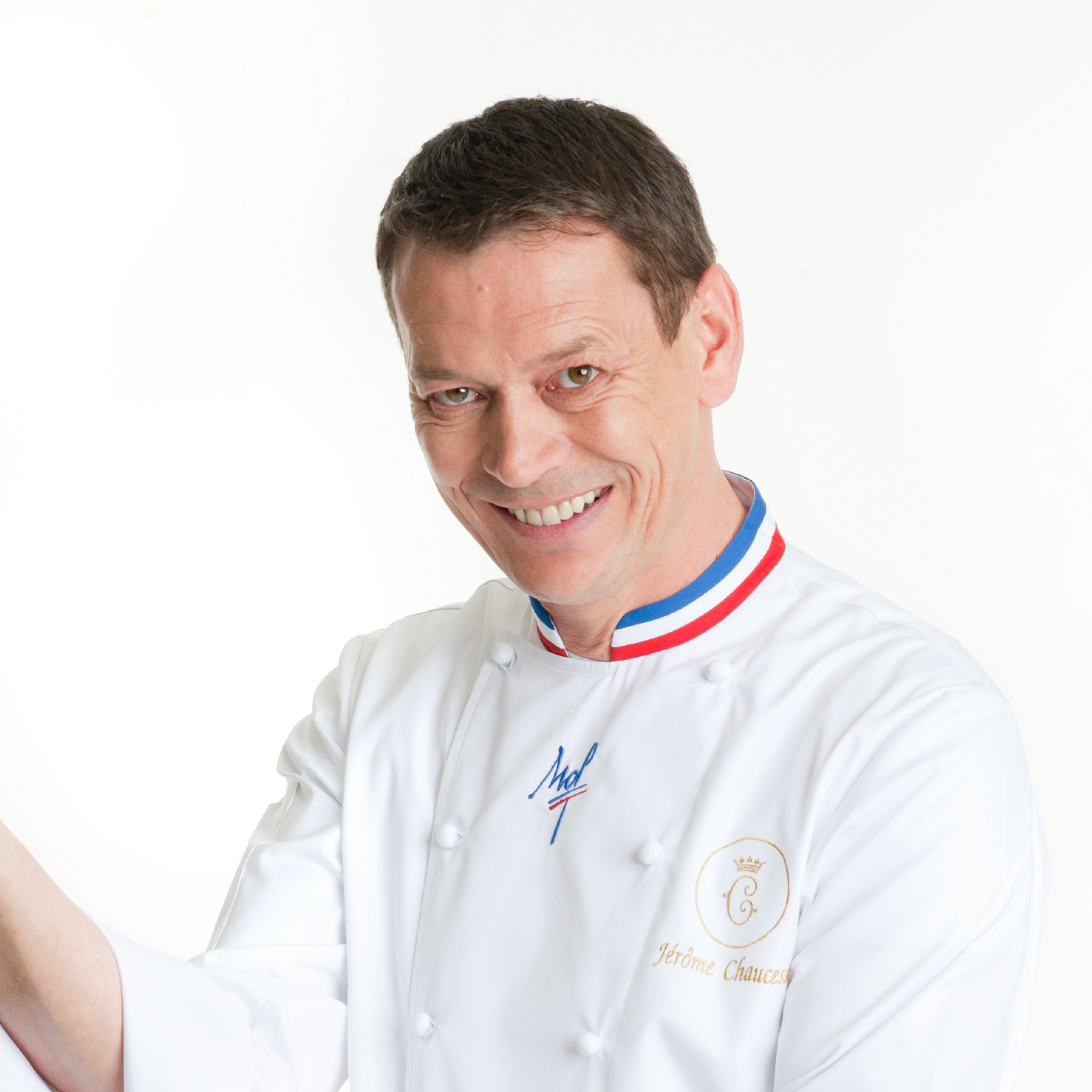 Jérome Chaucesse - Meilleur Ouvrier de France Patissier - Confiseur 2015
After having cut his teeth with Vincent Dallet (Ex Relais Dessert), Gérard Boyer in Reims (*** Michelin), Marc Meneau in Saint-Père-sous-Vézelay (*** Michelin), Philippe Urraca (MOF pâtissier) and Michel Guérard in Eugénie-les-Bains (*** Michelin), Jérôme Chaucesse put his technique at the service of compositions rich in emotions, both taste and visual.
In 2015 he was crowned with the title of MOF Pâtissier Confiseur. After 14 years as Pastry Chef at the famous Parisian palace, place de la Concorde.
In 2018, he opened his own consulting company "Jérôme CHAUCESSE Créations" in order to pass on his knowledge around the world. Jérôme Chaucesse signs creations of remarkable finesse and lightness.
Depending on his inspiration, the desserts become playful and surprising, an unexpected reinterpretation of a great classic, or the invention of new sweets trips.
Its motto: Design and Elegance at the service of TASTE.
jerome@chaucesse-creations.com
Facebook : Jérome Chaucesse Créations / Instagram : Jerome Chaucesse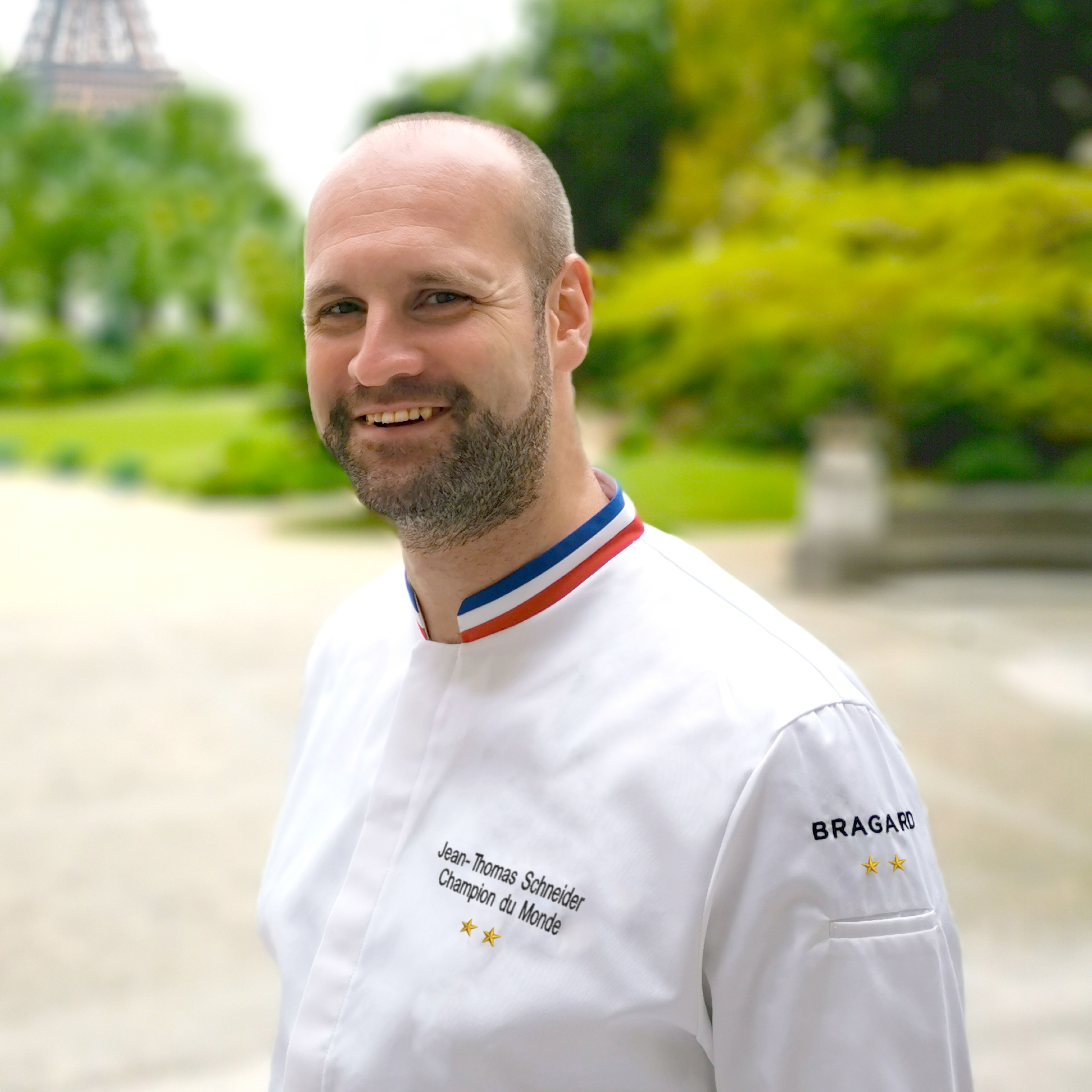 Jean-Thomas Schneider - Meilleur Ouvrier de France Glacier 2019
Jean-Thomas started baking at the age of 16 in his region in Alsace. Then came his first experience abroad, both to improve his pastry skills and English. Back in Alsace, he joined L'Arnsbourg (3 * Michelin), then in Burgundy a position of sous-chef at L'Espérance (3 *) and at Relais Bernard Loiseau (3 *).
Arriving in Paris the George V (3 *) and the Meurice (3 *), then he landed the position of pastry chef at La Tour D'argent before becoming production manager at Café Pouchkine. In 2012, he created his company and started competing in parallel until the award of the MOF competition in 2019.
Example of proposed interventions:
- Creation of new products using new techniques to boost production
- Creation and production of ice creams, sorbets and frozen products.
- Creation of gluten-free, organic, lactose-free, fat-free, vegan, sugar-free recipes...
- Creation and signature of a pastry menu: shop, plate desserts, dessert trolleys ...
www.jean-thomas.com / mail@jean-thomas.com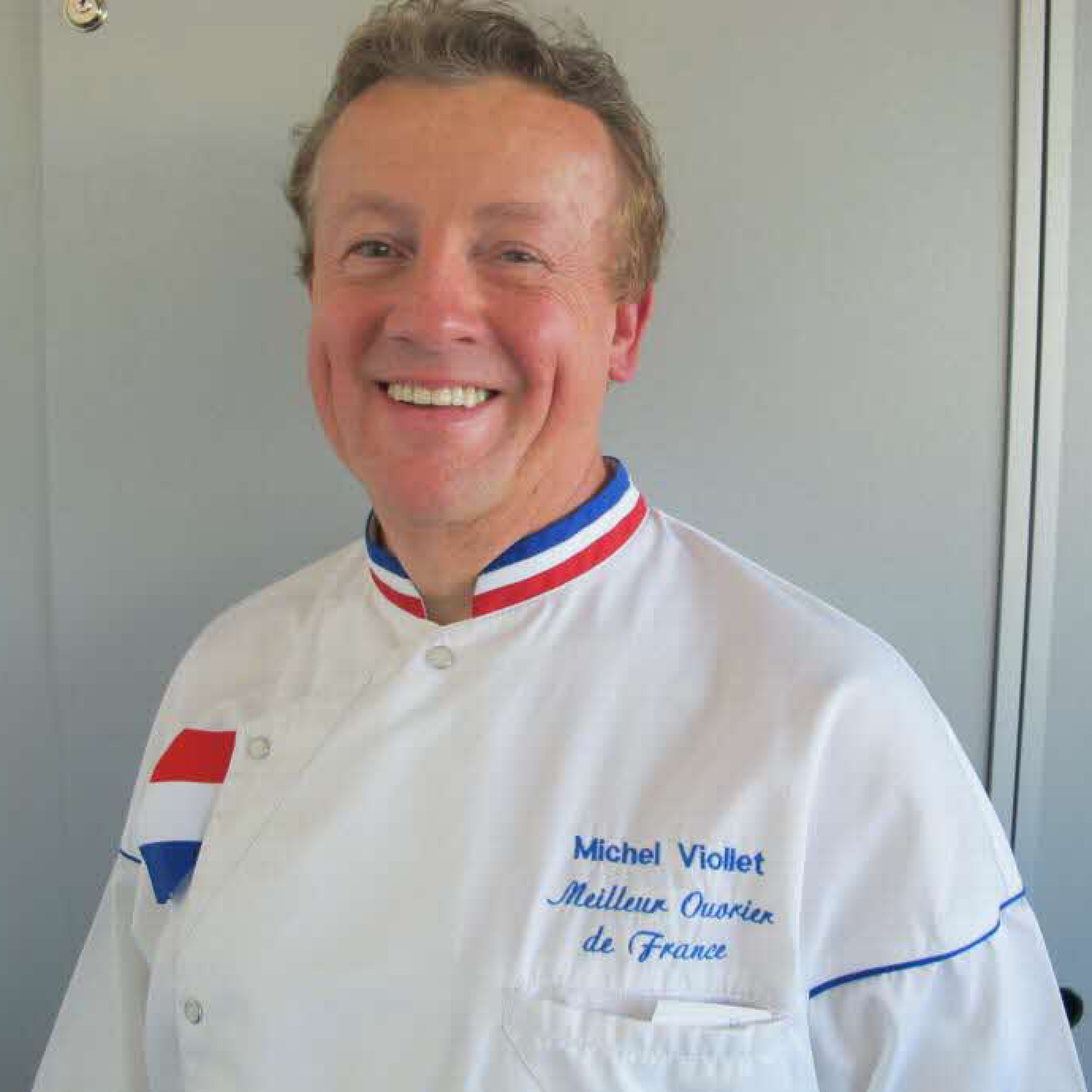 Michel Violet - Meilleur Ouvrier de France Pâtissier - Chocolatier 1989
Since 1966, dedicating himself to pastry-making out of gluttony as well as to expressing his imagination, creativity and sense of innovation, Michel Viollet has invested in three years of learning.
During this period, he obtained the title of best apprentice in France and his Brevet de Maîtrise in 1973.
He took over the business from his apprentice master in 1978 and in 1985 won the first Les Mains d´Or prize.
In 1987 the first prize in puffed sugar and in 1988 the gold medal in tasting and presentation of desserts. This passion for his profession led him to become in 1989 one of the Best Craftsmen of France Pâtissier-Chocolatier-Confiseur and since then has remained a demonstrator at Déco Relief.
He is an honorary member of the Organizing Committee of the World Pastry Cup and was technical coach of the winning French team in 1995.
He is the Nord-Isère commissioner of the "Meilleur Ouvriers de France". A technical education advisor to the Grenoble Academy, he is also a trainer in many professional schools and working internationally.
viollet.consulting@gmail.com / Tél. (+33) 06 80 76 20 23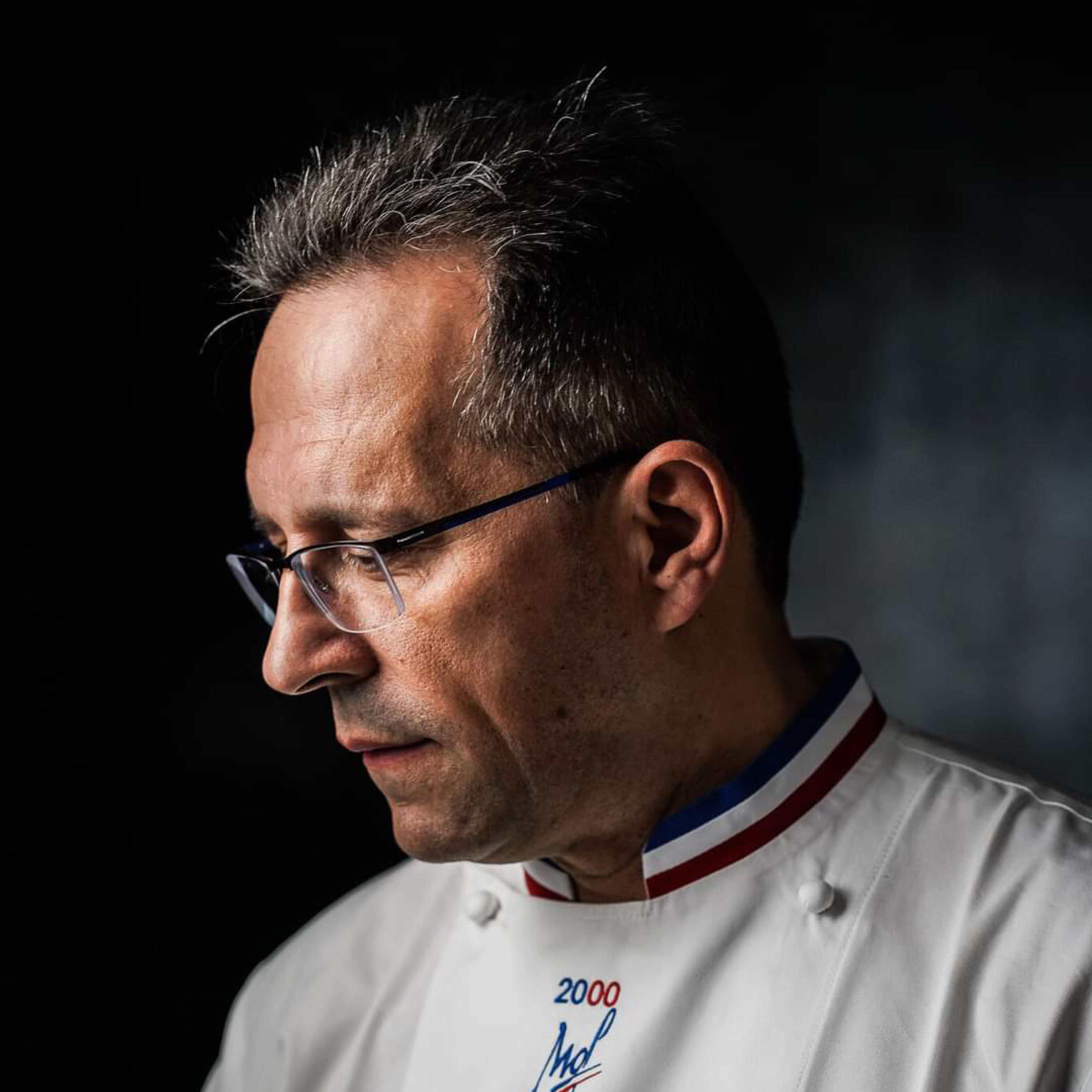 Pascal Molines - Meilleur Ouvrier de France Pâtissier - Confiseur 2000
After a demanding training course in crafts and gastronomic catering, has worked through his career in the most prestigious companies.
A man of challenges, in 1989 he set out to conquer the greatest titles in the profession. In this his profession is transformed into a passion, he climbs the ranks and becomes in turn, World Pastry Champion in 1999, then at the holy grail of the Métiers de Bouche Meilleur Ouvrier de France pâtissier confiseur the following year
The result of this wealth and professional expertise, he wishes to pass on his knowledge and becomes Head Professor at the Paul Bocuse Institute in Lyon, but also ambassador of French Gastronomy throughout the world.
He travels the world and international companies to offer turnkey sweet concepts, he wants to offer his knowledge both in pastry / chocolate on sweet concepts, as product demonstrations or training for the biggest names in French gastronomy.
L'Atelier Sucré de Pascal - 46, rue Maurice Faure - 26140 ANNEYRON
www.pascalmolines.fr / Instagram : pascal_molines_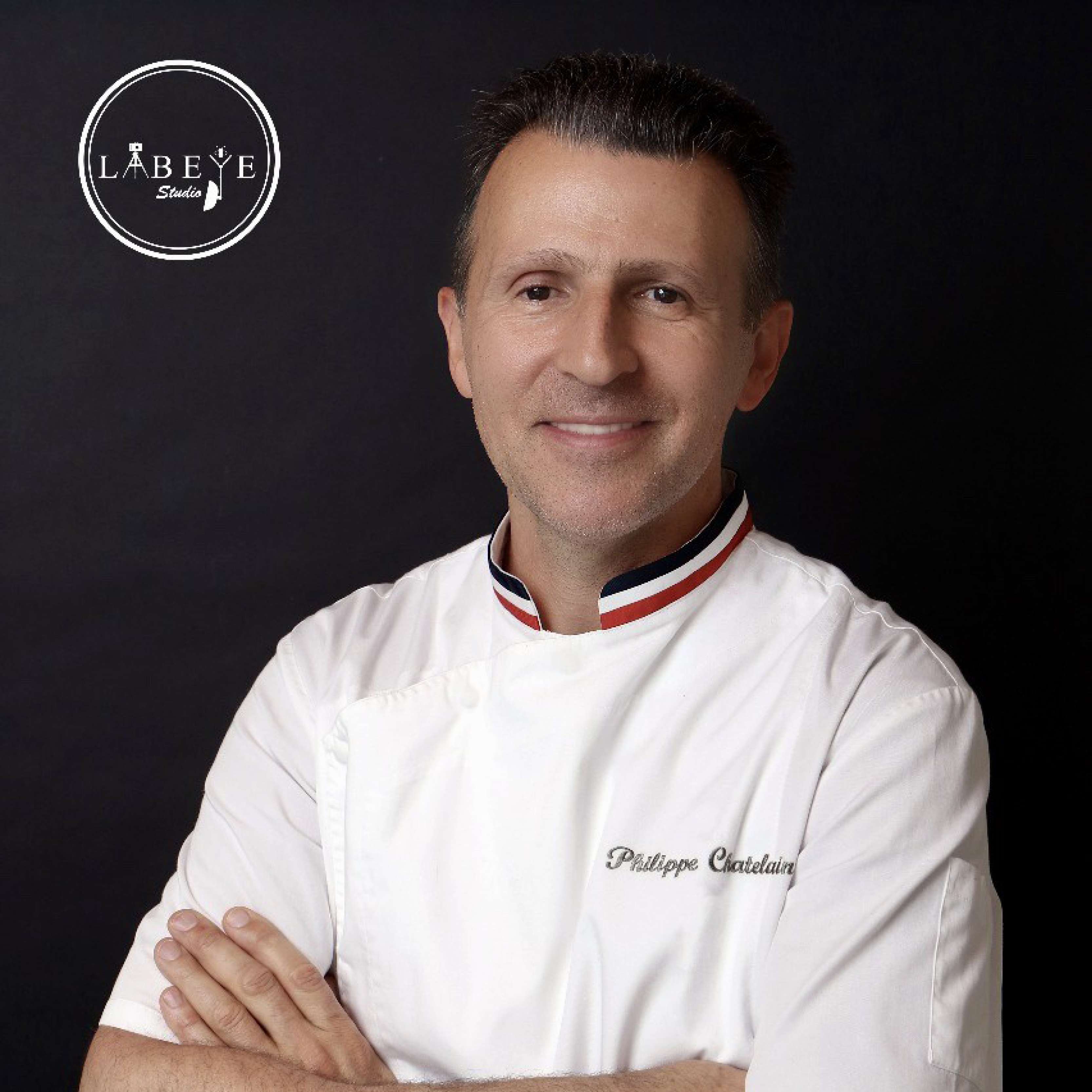 Philipe Chatelain - Meilleur Ouvrier de France Pâtissier - Confiseur 1993
Philippe Chatelain's passion for pastry was passed on to him by his father. He completed his pastry apprenticeship at the Jean Ferrandi school in Paris. After his studies, he became a pastry clerk in the Peltier pastry shop in Paris.
Then, second in pastry at the Méridien hotel under the direction of Mr. Guy Monnet (MOF 1986).
A few years later, he became pastry chef in the Stohrer pastry shop with Mr. Pierre Lienard and Mr. François Duthu, as well as in the Peltier house in Paris.
In 1993, after numerous prizes and competitions to his credit, he obtained the title of Meilleur Ouvrier de France Pâtissier Confiseur.
After two personal businesses, one in Paris and one in Menton, Philipe Chatelain became a consultant in Monaco and then worked as a demonstrator for 3 years within the Déco Relief team.

Currently, he has been a consultant at Istanbul Pâtisserie VAKKO for 4 years.
philmof.chatelain@orange.fr / Tel. (+33) 06 20 16 53 07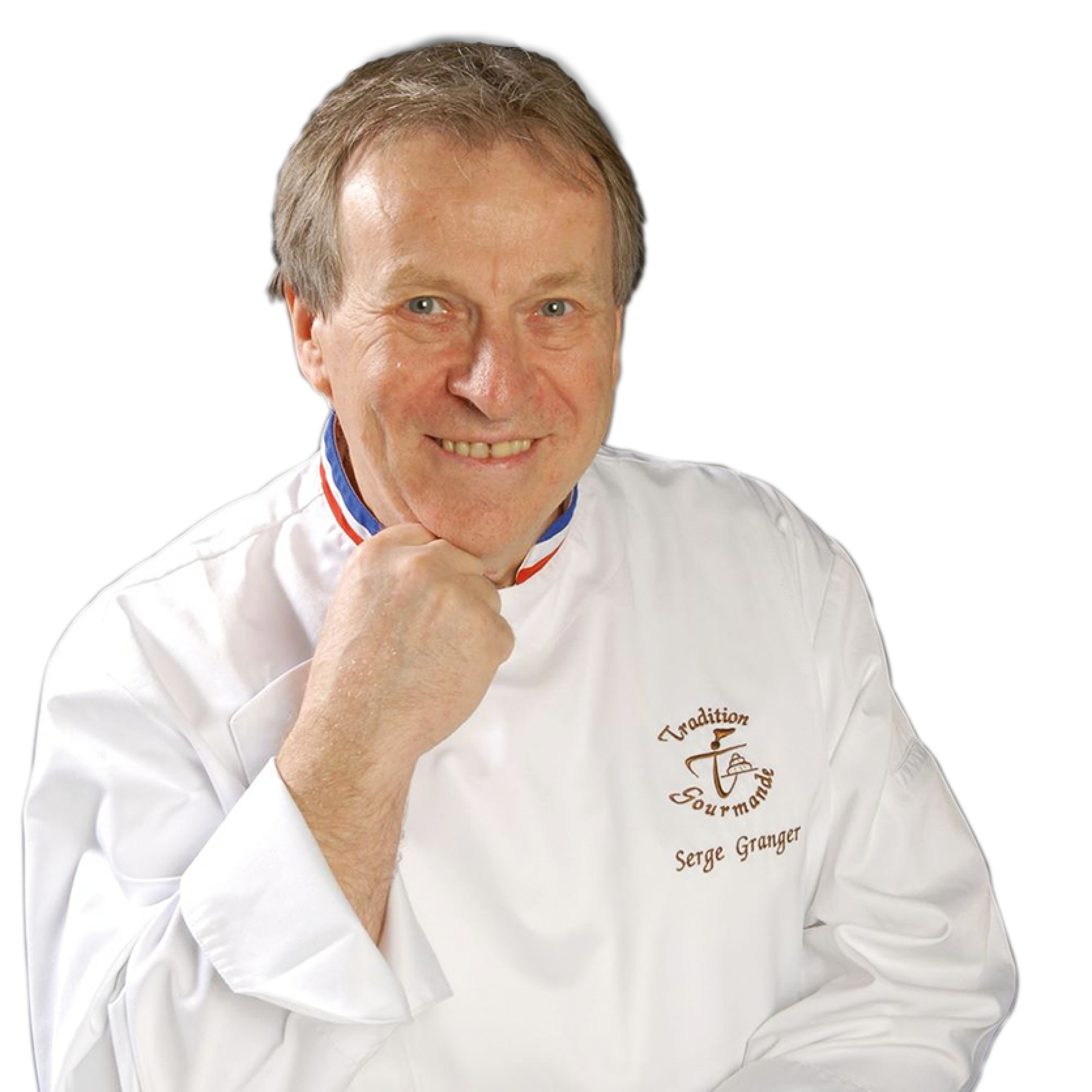 Serge Granger - Meilleur Ouvrier de France Chocolatier - Confiseur 1993
Serge Granger had a fairly simple course: CAP, master's certificate followed by multiple competitions in pastry, ice cream and chocolate making in order to be able to pass the MOF Chocolatier-Confiseur. Title he obtained in 1993.
Subsequently, he founded his company in Montrichard with his wife. It was a real success for 33 years. Now he has specialized in consulting. In 1994, he began to teach.
Large houses such as Cacao Barry as well as schools such as Ecole Yssingeaux or Ecole Lenôtre had contacted him after obtaining his MOF title for demonstrations or projects.
His passion for confectionery and chocolate goes back to his childhood ... A passion that was passed on to him by his apprenticeship masters Mr. Cadene as well as Mr. Jacky Samson.
www.tradition-gourmande.com / Facebook : Serge Granger
serge.granger41@orange.fr / Tel. (+33) 04 42 57 01 17