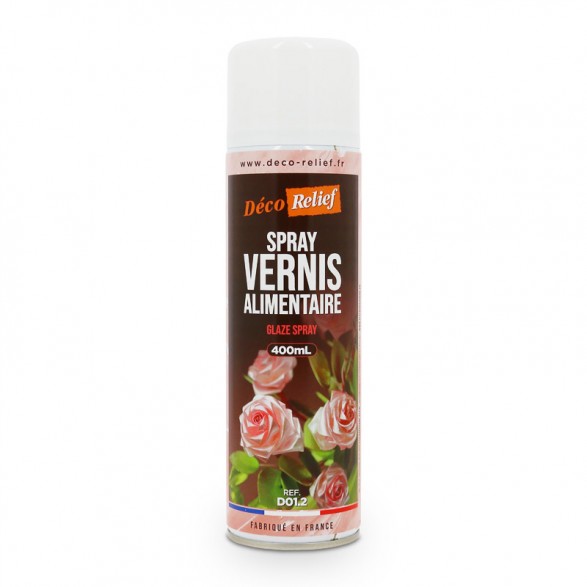  
Glaze Spray 400 ml - Edible Varnish
The 400mL Edible Varnish Spray is essential to bring an incomparable shine to your chocolates, marzipans, sugar pieces...
This edible varnish in spray is colorless, it protects and brings an intense shine to all your parts and decorations, while improving their conservation. The edible varnish spray protects the parts from humidity and drying out.
We advise you to shake the edible varnish spray well before use.
Ingredients: Alcohol, Shellac E904 Gum, Propellant C0².
Instructions for use: Spray at a distance of 20 to 25 cm from your chocolates, sugar pastes, marzipans...
Storage advice: keep dry, in a temperate room.
Precautions for use: in case of clogging, pass the diffuser under hot water.
Packaging: 400 mL net / 650 mL gross
Customers who bought this product also bought: