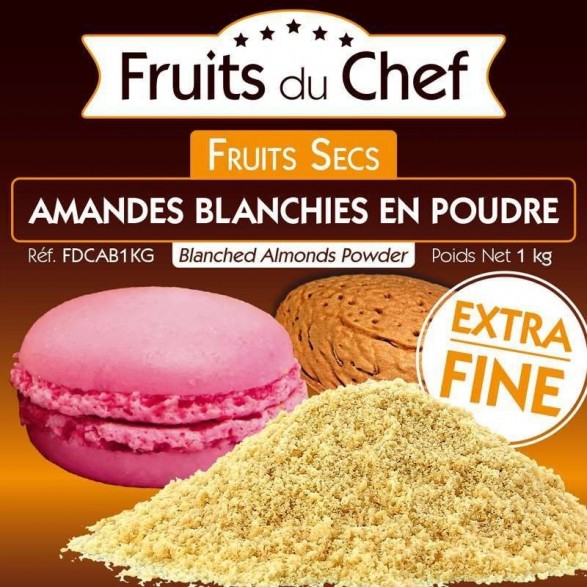  
Extra-Fine Almond Powder 1kg
With the 1kg extra fine almond powder, make all your fine pastries, cakes ... Indispensable for obtaining an optimal result!
The particularly fine grain of this almond powder prevents you from losing too much almond powder when you pass it through a sieve. It is ideal for the design of macaroon shells, its finesse allows you to obtain very smooth and regular shells.
This almond powder can be used for all your creations, it will pleasantly perfume all your pastries.
There are many recipes where you can use extra fine almond powder, it is suitable for cakes, frangipane, creams, cakes ... essential for making almond financiers ...
Find almonds in all their forms in the Fruits du Chef range of products, essential in baking!
Ingredients: 100% blanched almonds. Pure almond fruit, no additives. Allergens: traces of other nuts (hazelnuts, pistachios).
Customers who bought this product also bought: