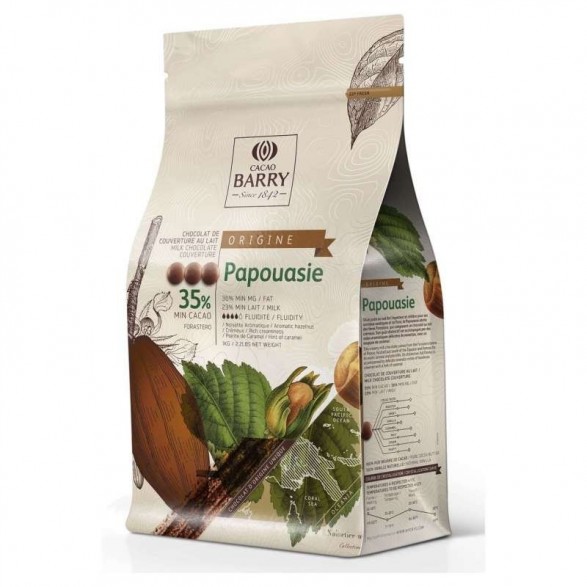  
Milk Chocolate couverture BARRY - 35,7 % Papua - 1kg
Milk couverture chocolate Papua is a particularly creamy milk chocolate. Its taste is slightly fruity, with notes of hazelnut and caramel. Papouasie Barry chocolate is a milk chocolate with 35.8% cocoa, made from cocoa beans from Papua New Guinea, mainly of the Forastero variety.
Easy to use, these chocolate Barry pistoles of about 2g allow easy dosing for all your chocolate recipes. The packaging of Barry cocoa is specially designed to ensure a good preservation of your chocolate after opening.
Composition: Cocoa 35% (30% Cocoa Butter (MG), 5% fat free cocoa), 23% milk.
This Barry Papuasie milk couverture chocolate goes perfectly with gingerbread, caramel, walnut, green tea, licorice, raspberry, ginger.
Use: Ideal for molding chocolates and candies, coating.
Bag of 1kg of Barry Papouasie milk chocolate pistoles.
Customers who bought this product also bought: