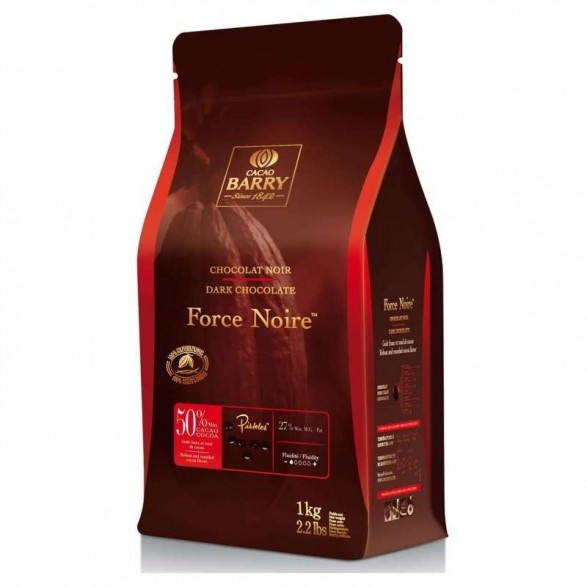  
Chocolate couverture BARRY - Force Noire 50% - 1kg
Dark couverture chocolate. 1kg
Force Noire couverture chocolate is a must. This dark chocolate of character has a beautiful intense black color, a balanced cocoa taste with a beautiful roundness in the mouth. Barry's Force Noire Chocolate is a dark chocolate with a low cocoa content, 50% cocoa.
Easy to use, these chocolate Barry pistoles of about 2g allow easy dosing for all your chocolate recipes. The packaging of Barry cocoas is specially designed to ensure a good preservation of your chocolate after opening.
Composition: 50% cocoa (28% cocoa butter (MG), 21% fat free cocoa), sugar, emulsifier; soy lecithin, natural vanilla flavor. May contain milk.
Force Noire chocolate matches perfectly with fleur de sel, black cherries, raspberries, pears, bananas, apricots and coffee.
Use: Ideal for ganaches, sauces and mousses.
Bag of 1kg of Black Barry Force chocolate pistoles.
Customers who bought this product also bought: