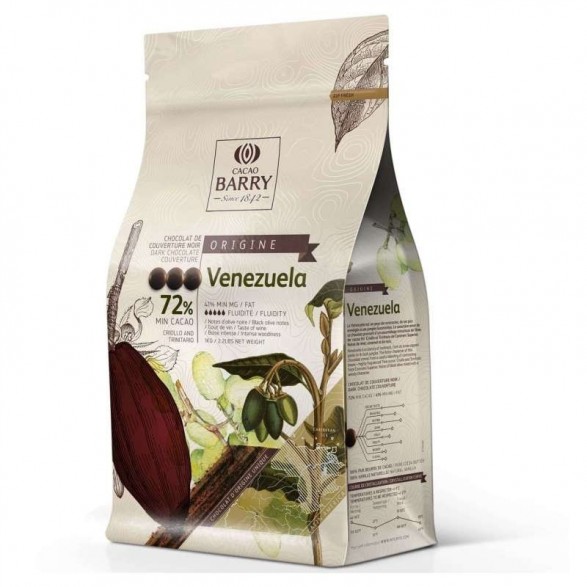  
Couverture Chocolate BARRY- 76 % Venezuela - 1kg
This Barry dark chocolate has a powerful cocoa flavor. Origin Venezuela chocolate is a perfect balance between the bitterness of cocoa and fruity and woody notes. Origin Venezuela Barry chocolate is a dark chocolate with 72.2% cocoa.Simple to use, these chocolate Barry pistoles of about 2g allow easy dosing for all your chocolate recipes. The packaging of Barry cocoas is specially designed to ensure a good preservation of your chocolate after opening.
Composition: Venezuela cocoa paste, sugar, cocoa butter, natural vanilla flavor.
This Barry Venezuela dark couverture chocolate pairs well with pepper, pink grapefruit, bergamot, mara des bois, red apple, plum, caramel, pecan nut, hazelnut.
Use: This Barry Cacao is ideal for molding chocolates and candies, wrapping and designing delicious chocolate bars.
1kg bag of dark chocolate pistoles Barry.
Customers who bought this product also bought: