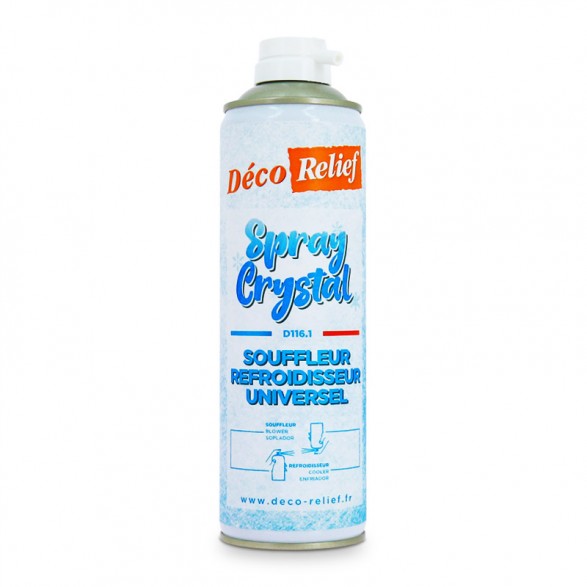  
Universal Cooling Blower Crystal Spray - 650mL
Universal Cooling Blower Crystal Spray - 650mL is versatile, evaporates without leaving any traces and does not alter the materials.
Spray onto the surface to be cooled and then immediately carry out the desired bonding.
Ingredients: Propellant: butane, propane.
Characteristics: Flammable liquefied gas in aerosol. Totally dry, it does not alter the materials.
Instructions: Pressurized container: may burst under heat. Keep away from heat, hot surfaces, sparks, open flames and other sources of ignition. Do not spray on an open flame or any other source of ignition. Do not use for any purpose other than that for which the product is intended.
Recommendations: Do not use on products intended for human consumption.
Customers who bought this product also bought: