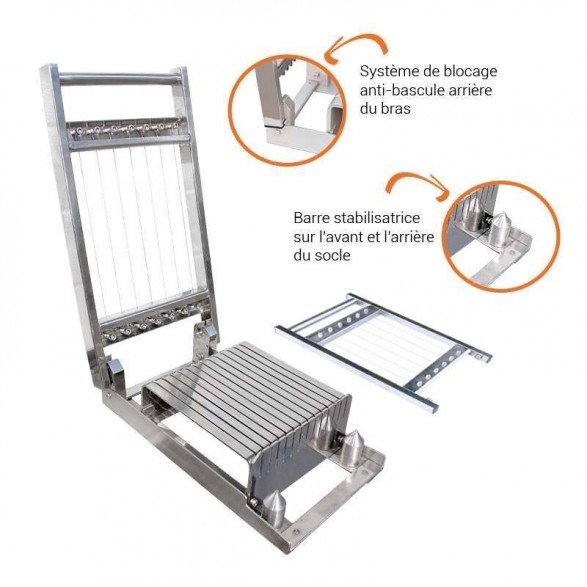  
Mini Guitar Stainless Steel Single Arm + 2 arms 16mm - 32 mm (Refurbished)
This Mini Stainless Steel Pastry Guitar is essential for fast and regular cutting of chocolate ganache, fruit jellies, marzipan...
The pastry guitar allows you to cut all your pastry or chocolate preparations into strips, squares or rectangles.
All-stainless single-arm carving guitar (stainless steel base also), with a useful cutting surface of 20x20cm. This pastry guitar has an anti-tilt locking system at the back, as well as stabilizer bars on the front and back of the base.
Pastry guitar delivered with 2 stainless steel cutting arms, wire spacing: 16 and 32mm. Also included: spanner, tightening screw, spare rope, stainless steel pick-up shovel (20x20cm), 2 plexiglass casting frames (20x20x0.5cm).
Please note: Model reconditioned by our after-sales service, with a 6-month warranty.
Customers who bought this product also bought: