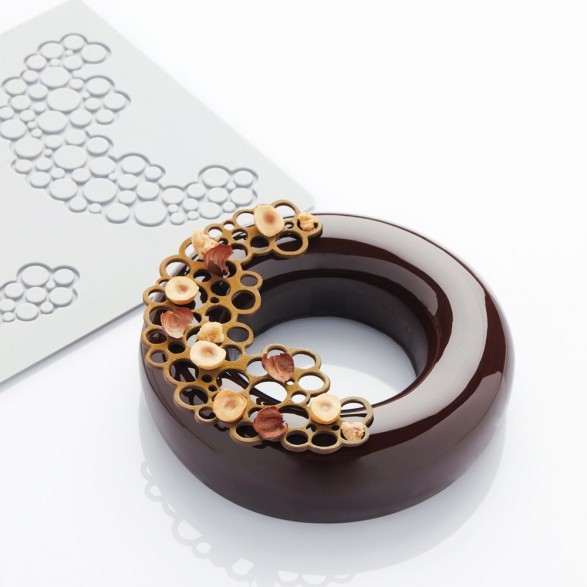  
Pavoni Pavodecor Silicone Moulds Circles 1
Do you want to decorate your dishes, desserts, plates and all kinds of creations? Discover the Pavoni Pavodecor Silicone Moulds Circles 1.
A collaboration between the talent of Frank Haasnoot and Pavoni Italia.
Reproduce the elegance of his preparations thanks to fine and refined weaving, a perfect complement to your creations.
Available in 3 families: leaves, circles and hearts, it will enhance your éclairs, entremets, buches and cakes.
Combining precision and ease of making chocolate, biscuit or other delicacies.
For the first use, wash the mould in the dishwasher. Do not use aggressive detergents and/or rinsing liquid. For baking, grease the mould the first time.
Specifications: 
Size: 138 x 94 x h.2 mm
Mold size: 300 x 175 x h.2 mm
Capacity: 5,6 ml
Number of cavities: 3 cavities
Material: Platinum silicone for food use
Operating temperature : -40°C to +250°C
Customers who bought this product also bought: