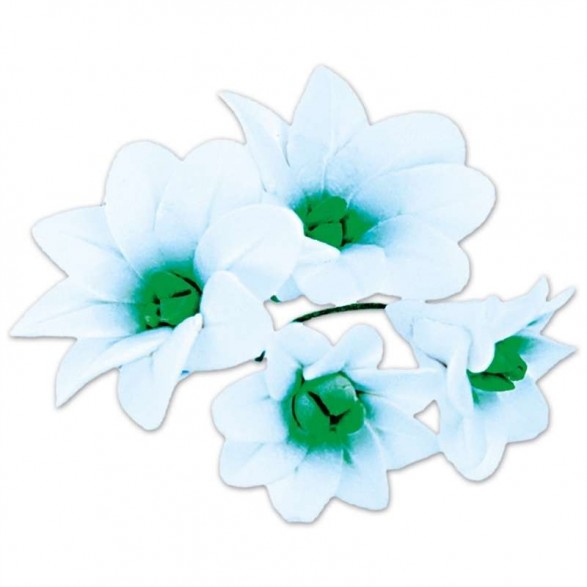  
Gumpaste Flowers - White & Green Nenuphar
Gumpaste flowers - White & Green Nenuphar
The White & Green Nenuphar in gumpaste allows you to decorate simply and quickly your cakes, chocolate pieces or wedding cakes.
The Gumpaste flowers are made in hardened sugar paste, not consumable, only for the decoration. The Gumpaste flowers are suitable for food contact.
These cake Gumpaste flowers save you time in hand-crafting flowers, to decorate pieces-montée, wedding cake, chocolates.
3 White & Green Nenuphars 
Ø Flower 2-3 cm
H. Flower 8 cm
Customers who bought this product also bought: