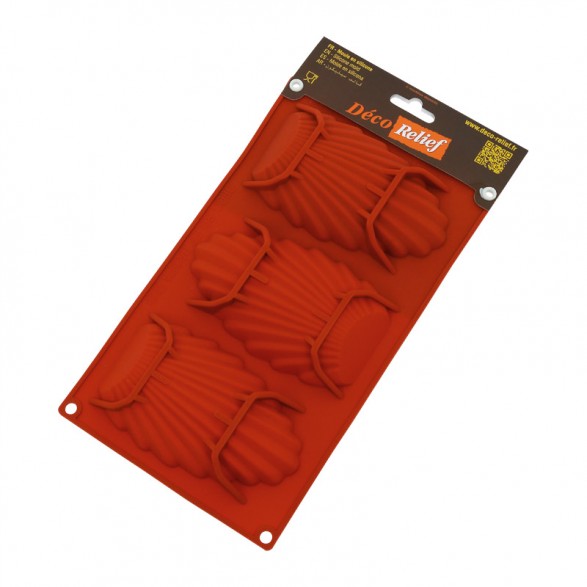  
Decoflex XXL Madeleines Silicone Cake Mold - 3 pcs
The 3 Large Piece XXL Silicone Madeleine Mold allows you to make gourmet homemade madeleines.
Decoflex cake molds are made of very resistant silicone, guaranteeing a good longevity. Flexible, you can unmold all your creations without snagging or risk of breakage.
Non-stick, non-deformable... our silicone cake molds are the ideal companions for all your recipes!
For professional use, you can place 4 silicone molds on a 60x40cm gastronorm plate (mold dimensions: 295x170mm). You can also use a mold alone in a household oven.
Versatile, this silicone pastry mold withstands temperatures from -40°C to +280°C, allowing you to make recipes requiring cooking, freezing or freezing.
Composed of 100% food grade silicone.
We advise you to clean your silicone mold quickly under water, with a degreasing product and a non-abrasive sponge. Decoflex silicone molds can also be washed in the dishwasher.
Customers who bought this product also bought: