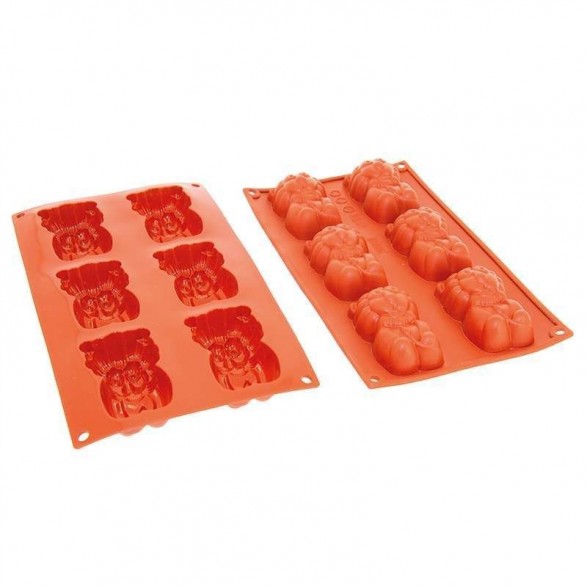  
Lions Silicone Cake Mold Decoflex - 6pcs
The Decoflex Lions Silicone Cake Mold - 6pcs is essential for individual savory or sweet creations.
The Décoflex cake molds are made of very resistant silicone, guaranteeing good longevity. Flexible, you can unmold all your creations without snagging or risk of breakage.
Non-stick, non-deformable ... our silicone cake molds are the ideal companions for all your recipes!
For professional use, you can place 4 silicone molds on a 60x40cm gastronorm plate (mold dimensions: 295x170mm). You can also use a mold on its own in a household oven.
Versatile, this silicone pastry mold withstands temperatures from -40 ° C to + 280 ° C, allowing you to make recipes requiring baking, freezing or deep freezing.
Composed of 100% food-grade silicone.
We advise you to quickly clean your silicone mold under water, with a degreasing product and a non-abrasive sponge. The Décoflex silicone molds can also be washed in the dishwasher.
For your recipes you can use Barry chocolate pistoles, or almond powder.
Customers who bought this product also bought: