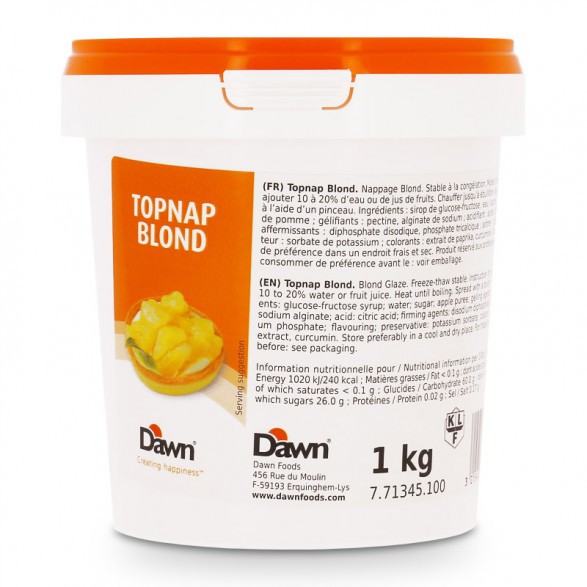  
Apricot Blond Supernap topping
The Topnap Blond Topping brings a beautiful shiny effect to all your desserts and yellow fruit tarts.
This blond topping brings a beautiful shine to all your pastries, to make them even more appetizing and protect them. This blond topping is stable to freezing.
Easy to use, add 10 to 20% water or fruit juice to your blond topping, mix and bring to the boil. Leave to cool and apply with a brush.
You will find our range of pastry brushes in the "Pastry Utensil" tab.
Ingredients: glucose-fructose syrup; water; sugar; apple puree; gelling agent: pectin, sodium alginate; acidifier: citric acid; firming agents: disodium diphosphate, tricalcium phosphate; aroma; preservative: potassium sorbate; colorants: paprika extract, curcumin.
Store in a cool place.
Customers who bought this product also bought: