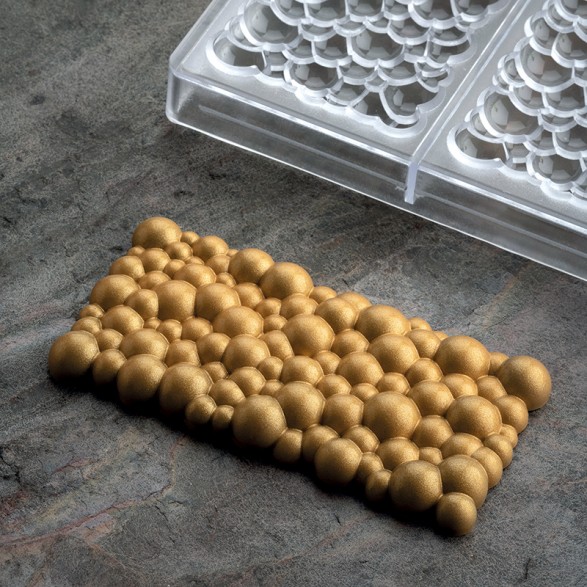  
Sparkling chocolate bar mold 100gr
This Sparkling Chocolate Tablet Mold 100gr will allow you to make delicious homemade chocolate bars, to garnish with praline or for tasting.
This chocolate bar mold is made of injected plastic, without bisphenol A, very resistant. Its composition brings shine to chocolate and facilitates the release of your tablets. The transparency of your chocolate mold makes it easy to decorate your tablet with patterns.
We advise you to use couverture chocolate in order to have smooth and shiny tablets. You can find our range of Barry couverture chocolate in the "Raw material" tab. You can also garnish your chocolate bar, lining the mold beforehand.
As a gift, you can present your tablets in the packaging reference PL1100135.
Pavoni Italia
Mold dimensions: 275 x 175 mm
Dimensions of imprints: 150 x 77 x h. 12 mm
3 prints
Volume: 100 ml
Customers who bought this product also bought: