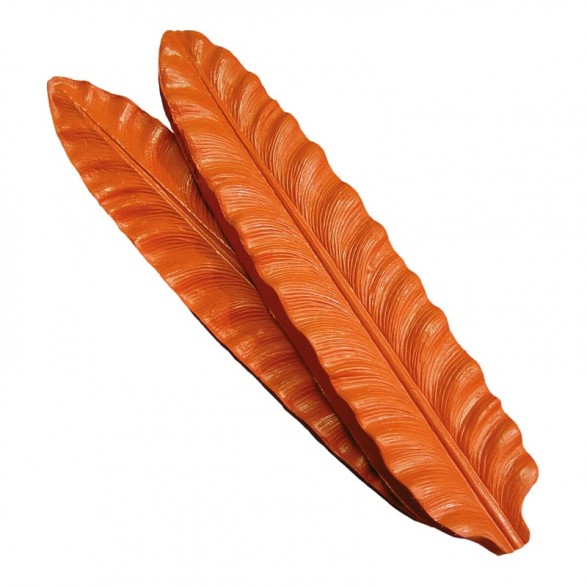  
Silicone Mold - Large Fern Leaf
With this large fern leaf silicone mold you will realize very realistic leaves shapes for all your decorations for pastries or artistic pieces.
Composed of 2 parts of food-grade silicone, this leaf silicone mold will allow you make sugar leaves revealing perfect veins and reliefs.
Using this mold you can decorate your dessert with refined leaves or make some castings for artistic sugar pieces.
To realize a leaf, press the poured sugar between the 2 silicone parts of your leaf mold and remove carefully.
You can use our range of high concentration hydrosoluble coloring powders for your sugar pieces.
Wash your silicone mold using warm soapy water and allow to air dry. Can be put in the freezer and dishwasher.
Customers who bought this product also bought: