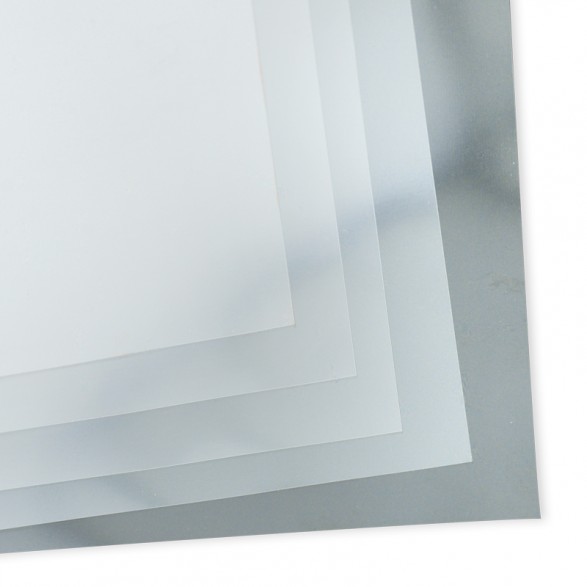  
Rhodoid sheets 200µ Pastry & Chocolate - 100pcs
The essential Rhodoid sheets for pastry and chocolate work. 
These rhodoid sheets can be used for working with chocolate to keep it smooth and shiny. 
In pastry making, once the sheets have been cut to the size of your moulds and circles, the rhodoïd sheet can be used to line log moulds, line stainless steel circles to facilitate the removal of entremets from the moulds, thus allowing you to obtain entremets with perfectly clean contours. 
These rhodoïd sheets are 200microns in density, providing a little rigidity while remaining flexible. 
Customers who bought this product also bought: