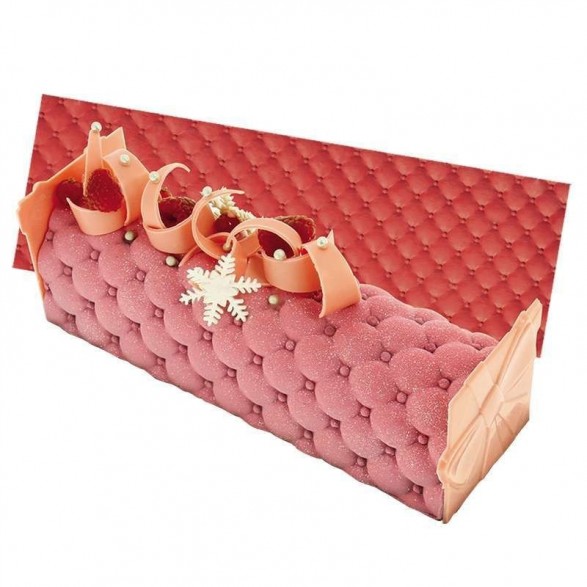  
Quilted Mat Log Quilted Effect
With this Padded Effect Log Quilted Mat, make an original and gourmet Christmas log that will amaze your guests and customers.
The silicone log mold mat is very practical to decorate your logs in a jiffy. With this relief rug, you can achieve a luxurious quilted effect on your log.
This quilted log mat is suitable for the half-round molds BUB01 and BUBI01.
Versatile, the silicone relief mat can also be used for making giant chocolate bars, or relief cakes.
Before use, make sure that your Christmas log mat is perfectly clean and dry. We advise you to let it air dry so that no impurities cling to the reliefs of the carpet.
To facilitate the release of your log, spray the Deco'Mould release agent reference D18.1 in your log mold before placing the silicone relief mat on it.
If your preparation is thick, scrape the preparation in the reliefs of your silicone mat before placing it in the log gutter, so that the relief is printed perfectly.
Customers who bought this product also bought: