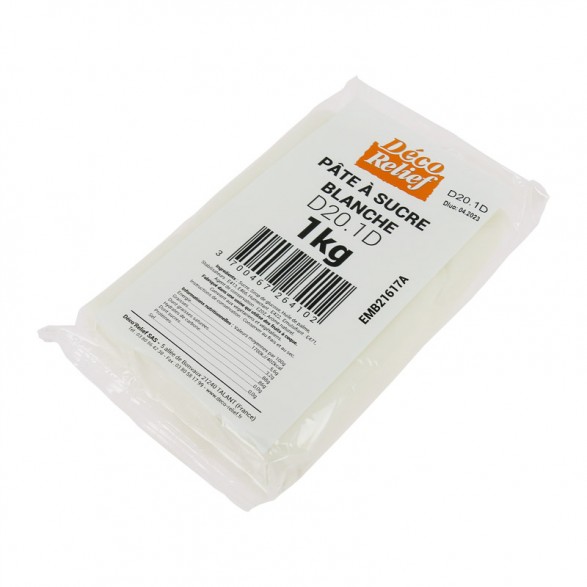  
White Sugar Paste 1Kg
Professional quality Deco'relief White Sugar Paste 1Kg is ideal for covering your cakes or creating decorations.
Sugar Paste is essential in Cake Design! It is a sweet edible paste used to embellish and decorate cakes with various colors and shapes.
You can use this Sugar Paste to simply decorate and hide your cakes, or to model decorations. Sugar paste can be used for all occasions, both for birthday cakes and for Wedding Cakes.
This professional quality sugar paste is particularly easy to use. Malleable and flexible, this sugar paste is easy to work with, you can obtain a very thin thickness without it tearing.
Once rolled out, you can cover your cakes with this sugar paste. You can also use our sugar paste to shape subjects, using our silicone molds or cutters, to make toppers and decorations for your birthday cakes, wedding cakes or cupcakes.