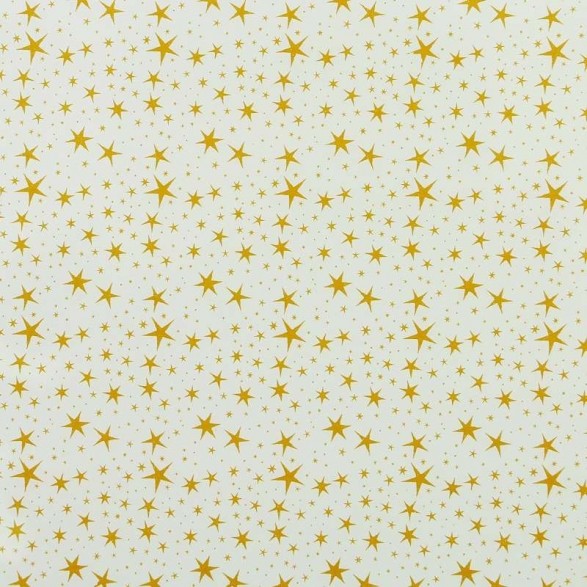  
20 Chocolate Transfer Sheet Gold Starry Sky 265X126MM
The Gold Starry Sky Chocolate Print Sheet will allow you to create original decorations on your chocolate candies.
Chocolate transfer prints allow you to easily decorate your chocolates, bringing a touch of originality. You can also use decorations in different colors to distinguish the different flavors of your chocolate candies.
This simple and timeless design can be used for prints on dark, milk or white chocolate.
These sheets have the appropriate dimensions to be used with the chocolate candy molds of the "PDR" range
The chocolate print sheet is used as a chocolate decal. Pour your developed couverture chocolate into your mold, and allow the chocolate to harden so that the impression appears on the chocolate. Gently unmold your chocolate impression sheet. For a perfectly smooth and shiny finish, we advise you to use couverture chocolate.
Composition: cocoa butter, sugar, coloring (s): E172.
May contain traces of SOYA and MILK.
Customers who bought this product also bought: