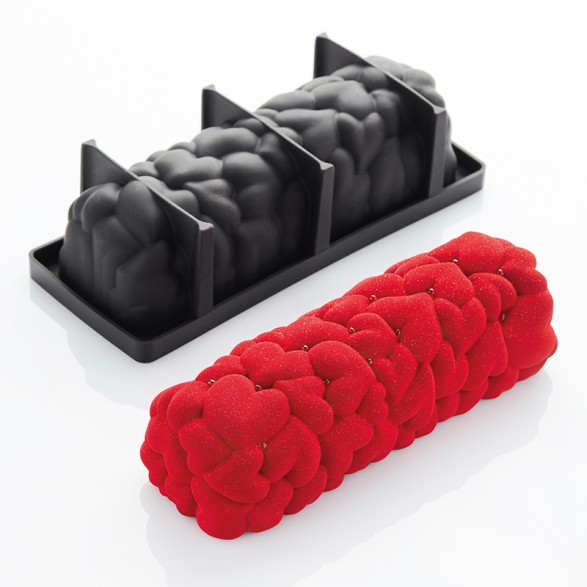  
Pavocake silicone mold - Eros
This Pavocake - Eros silicone mould allows you to make dazzling desserts, particularly recommended for making entremet. 
Pavoni has teamed up with Frank Haasnoot. 
This silicone mould can withstand temperatures ranging from -40°C to +280°C, so you can use it for recipes requiring cooking, freezing or deep-freezing.
This cake mould is made of flexible food grade silicone, making it easy to remove your desserts from the mould and preserving the relief of your cakes.
After making your dessert, you can decorate them with our range of velvet pearl sprays. To give your desserts a touch of elegance you can use food-grade gold.  
Mould dimensions :
Dimensions : ø250 x 93 x h.74 mm
Volume : ~ 1250 m