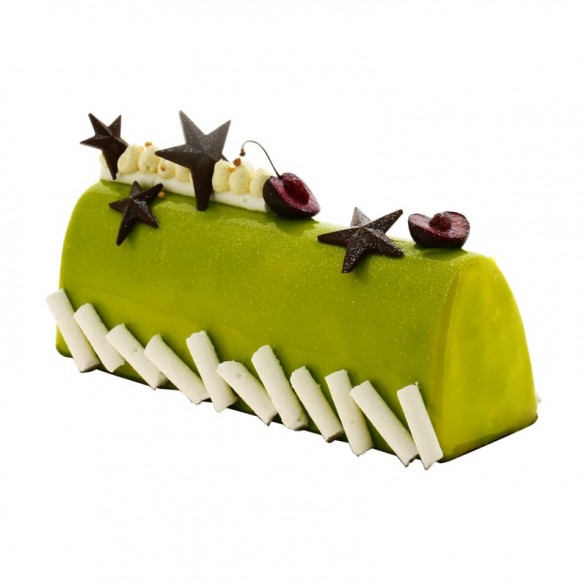  
Yule Log Cake Mold in Plastic - Small Ark
You can make delicious yule log dessert with this yule log cake mold small ark. They can also be perfect to realize ice cream yule logs.
The crystal plastic of 0.7 mm thickness is particularly flexible and makes easier the unmoulding of your yule log cakes.
This small yule log cake mold can be used to fill the standard yule log cake ark ref. BUB41.
You can use our metallic food sprays to give a brilliant effect to your yule log cakes for Christmas or any special occasion. You can also use our velvet sprays for a velvet effect.
Our fruit purees Ravifruit or Barry chocolate (see tab "Raw material") will be your necessary ingredients for all your preparations of yule log dessert. 
Using advice : This yule log cake mold can be used several times. Can go to freezer. DO NOT PASS TO OVEN.
Material : Crystal plastic, thickness 0.7mm. Fit for food contact.
Size : 505x45x50mm. Volume : approx. 2L
Packaging : Blister of 12 yule log cake molds.
Customers who bought this product also bought: