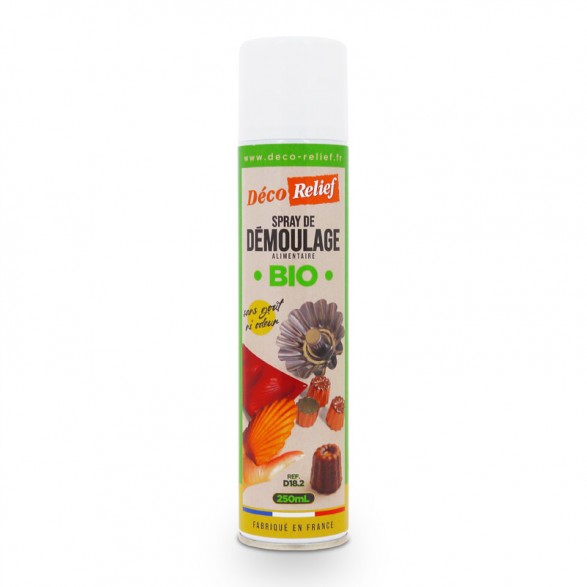  
Organic Food Release Spray - 250ml
The Organic Food Release Spray makes it easier to detach food from its container or any other support. It is applied to the molds to prevent the products from sticking. It also protects the mold from corrosion and facilitates its cleaning.
Without a release agent, the surfaces (molds, plates and metal strips) used for food preparation can encounter serious adhesion problems causing loss of materials, time and quality.
Its composition is exclusively vegetable, GMO-free, non-ionized and without hydrogenated fat. Contains 98.4% organic rapeseed oil, rapeseed lecithin which stabilizes its formulation in emulsion and gives it a high mold release power, a natural antioxidant allowing good stability of the formula (no risk of rancidity over time) .
Odorless product that does not transmit any taste to the final product.
Food grease bomb made in France, product for professional use.
For best results, use the release spray vertically. Prolonged horizontal use leads to a loss of gas in the aerosol.
Customers who bought this product also bought: